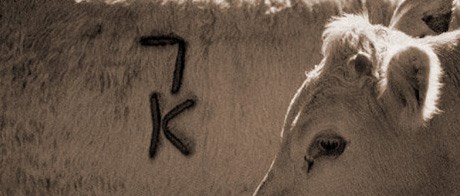 Although branding errors do occur from time to time, Livestock Identification Services must treat these errors seriously (per the Brand Act, Section 16(1)).
When a branding error occurs, the Brand Recorder must be notified immediately. Additionally, LIS requires notification from an LIS Livestock Inspector, stating he or she is aware of the branding error. The Brand Recorder will get this information from the Declaration of a Branding Error form (provided by the Inspector to the producer), which is to be completed and forwarded to the Brand Recorder.
Please note: it is up to the discretion of the LIS Area or District Supervisor as to whether or not they wish to brand inspect the livestock incorrectly branded.
In addition, if the brand incorrectly applied is owned by an Alberta brand owner, then we will require a written release from the Alberta brand owner(s) stating they have no interest in the livestock.
If the preceding procedure is not followed, an Inspector may hold the livestock or proceeds of sale of the livestock when the livestock are presented for sale. In addition, an Inspector may refuse to issue a horse permit or livestock transportation permit if proper clearances are not obtained.